13.05.2020
AL-KO Cordless Hedgetrimmers
Battery powered hedge cutters - for the ultimate comfort and performance.
Hedges are a great way of marking the boundary of your property, dividing the garden into separate areas or simply just as an alternative option to a flowerbed. A neatly maintained hedge can transform the overall look of a garden, however, keeping the hedge in shape using a pair of manual hedge clippers can be hard work and time consuming. The AL-KO battery powered hedge trimmers are designed to make keeping your hedges looking neat and tidy a much easier task.
What are the benefits of a cordless hedge trimmer over petrol and electric powered devices?
Cordless hedge cutters are usually much lighter than a petrol powered machine making them more comfortable to use and easier to handle and manoeuvre.
When using hedge trimmers powered by a two stroke petrol engine, you need to ensure you have fresh petrol and a suitable oil which needs to be mixed together before use whereas with a cordless device, it's a case of simply inserting the charged battery and you are ready to get to work.
Another key benefit of a battery powered hedge cutter is that they are much quieter for a more comfortable working environment and greatly reducing disturbance which may be caused to any close neighbours
Maintaining a cordless hedge cutter is less time consuming compared to caring for a petrol powered trimmer. With no engine unit or fuel system to care for, simply keeping the unit clean and dry, ensuring that any debris or residues are wiped off the cutter blades before spraying them with a suitable lubricant will ensure that your cordless hedge cutter is ready for work as and when required.
Electric hedge trimmers are usually also lighter than petrol powered ones available making them ideal for use in smaller gardens where there is a power supply within the working area (see our range of electric hedge trimmers). Cordless hedge trimmers have the advantage in that they can be used in any part of the garden without the need for an electricity supply, or worrying about accidently cutting the power cable.
What are the choices available?
There are a number of AL-KO battery powered hedge trimmers available so you can be sure to find the right cordless device to suit both you and your garden.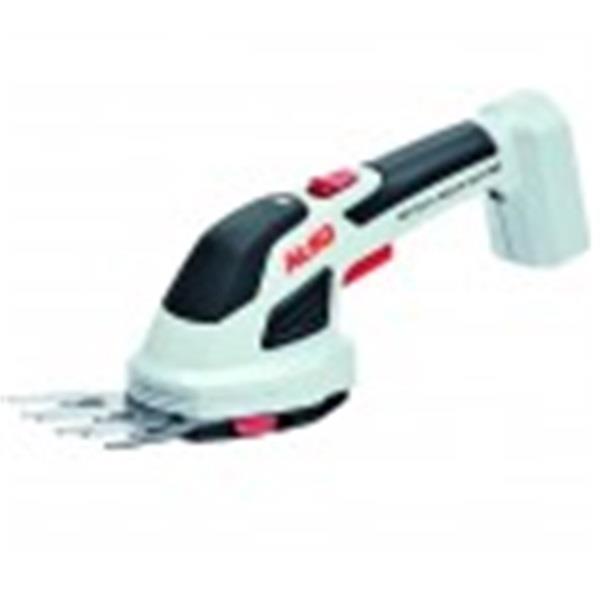 GS 7.2 Li Multi-Cutter
For the smallest trimming tasks, we have the handy GS 7.2 Li battery hedge, shrub and grass cutter. Featuring a built in 7.2V rechargeable battery and weighing only 500g, this compact multi-cutter is ideal to use to maintain small hedges and shrubs. As well as being supplied with a 160mm shrub cutter blade, a smaller 80mm grass cutter blade is also included enabling you to achieve a tidy finish around the edge of the lawn. An optional extension handle is also available if there is a lot of edge trimming work to be done.
RRP: £89.00 -Special Price: £79.00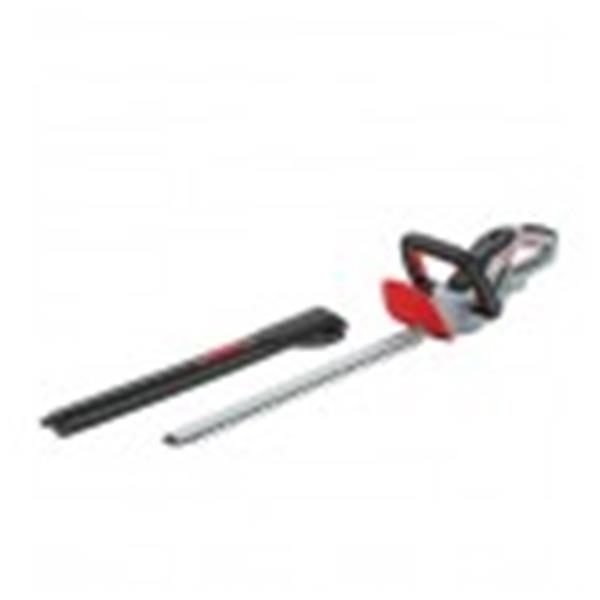 Easy Flex HT 2050 Battery Hedge Trimmer
The Easy Flex range is new for 2020 and features 11 different tools, all of which can be powered using the 20 V Max / 2.5 Ah battery. The HT 2050 is available as a kit which includes a battery and charger and also as a bare tool which is perfect if you already have products from the Easy Flex cordless range of garden tools. Featuring a 51cm double sided cutter blade and with a running time of up to 50 minutes (depending on the material being cut and working conditions), this model is perfect for use on hedges in small to medium sized gardens . Other key features on this model include comfortable handle, excellent balance and a weight of just 2.8kg including battery for easy handling. An integrated spirit level ensures an even cut whilst the diamond sharpened blades provide an efficient cut for a neat and tidy finish on the hedge.
Easy Flex HT 2050 KitRRP £149 -Special Price £119
Easy Flex HT 2050 Bare ToolRRP £99 -Special Price £79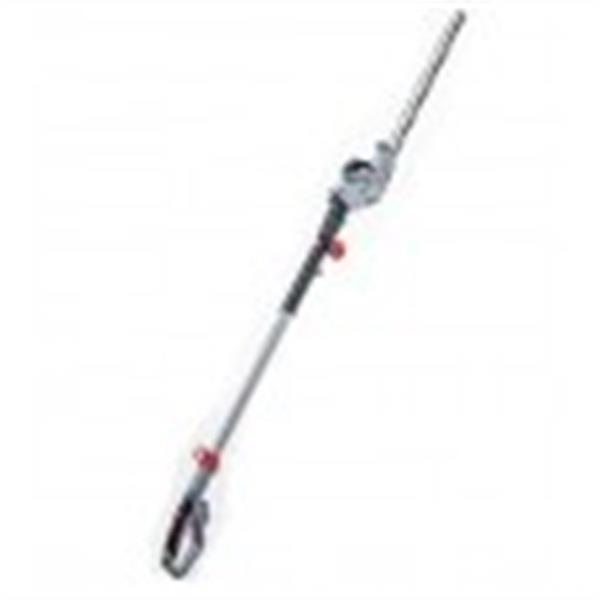 Easy Flex HTA 2050 Long Reach Hedge Trimmer
If you are looking for a hedge trimmer suitable for cutting the sides and tops of tall hedges in a small or medium sized garden safely, then the HTA 2050 could be the choice for you. Powered by the Easy Flex Battery (battery and charger not included), this high reach cordless hedgetrimmer is capable of providing working heights of up to 3.5m and features an adjustable cutter head enabling you to cut the top of the hedge in comfort. Weighing less than 3.5kg and equipped with a 51cm double sided cutter blade, the HTA 2050 long reach hedge cutter is easy to handle and offers efficient cutting performance.
RRP £119 -Special Price £99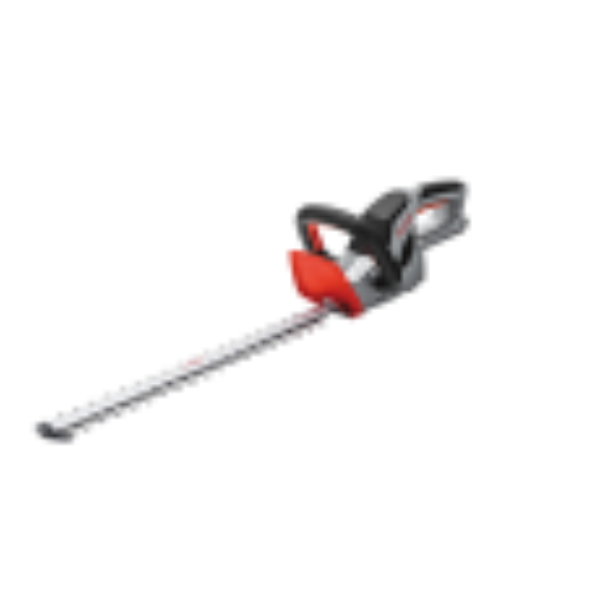 Energy Flex HT 36 LiCordless Hedge Trimmer
The Energy Flex range of garden machinery is designed for the more demanding domestic garden maintenance tasks and are powered using a larger 40 V Max rechargeable battery (battery and charger not included) for increased performance. The HT 36 Li features a diamond sharpened 55cm double sided cutter blade for fantastic efficiency and cutting performance. When fitted with the battery, this cordless hedge trimmer has an overall weight of 3.9kg however this can be reduced down to only 2.8kg if used with the optional Energy Flex BBA 40 battery belt. With a low noise level and no exhaust, working with the HT 36 Li makes hedge trimming work less of a chore.
RRP: £109 -Special Price £99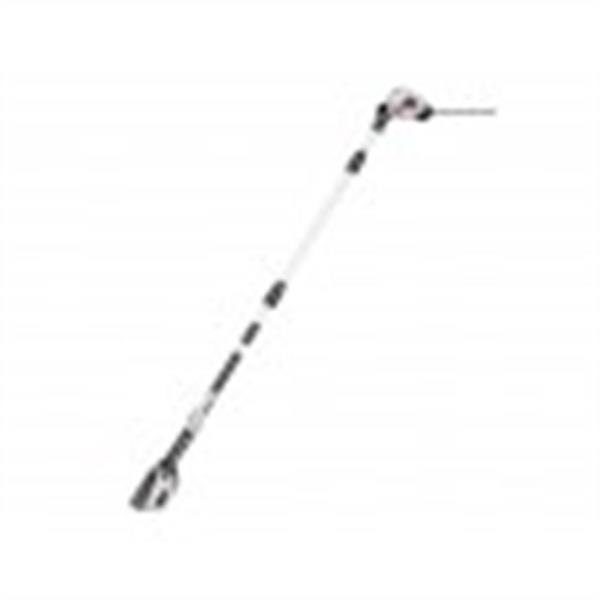 Energy Flex 40 LRK Cordless Long Reach Hedge Trimmer.
If you are looking for a cordless long reach hedge trimmer suitable for maintaining hedges in medium to large sized gardens, you should check out the Energy Flex 40 LRK. Just like the HT 36 Li, it is powered using the 40 V Max Energy Flex battery (battery and charger not included) which depending on the material being cut and the working conditions provides up to 90 minutes of working time). Providing working heights of up to 3.5m and with a weight of 4.8kg including the battery or just 3.7kg if the hedge trimmer is used with the BBA 40 battery belt, maintaining the tallest hedges around the garden is achievable both safely and comfortably.
RRP £149 -Special Price £129
Related Items and Accessories
Easy Flex
Easy Flex B50 Li 20 V Max. 2.5 Ah Battery
Easy Flex B100 Li 20 V Max. 5.0 Ah Battery
Energy Flex
Energy Flex B150 Li 40V Max. 4.0 Ah Battery
Energy Flex B200 Li 40V Max. 5.0 Ah Battery
Energy Flex BBA 40 Battery Belt
Energy Flex C130 Li FastCharger
Please note: All prices are correct at the time of publication of this article 13/05/2020 but may be subject to change.
AL-KO Cordless Hedgetrimmers